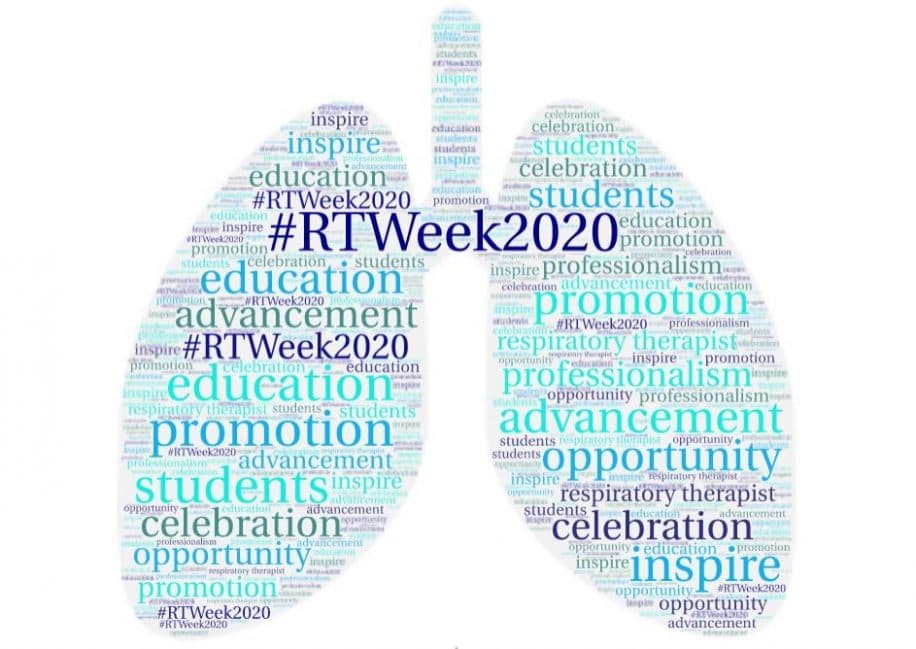 For nearly 40 years, the last full week of October has been reserved as a special occasion to acknowledge the field of Respiratory Therapy and to show appreciation for the work of Respiratory Therapists.
Respiratory Therapy is a specialized medical field that focuses on lung function and provides therapeutic treatments to help patients breathe better. You can find Respiratory Therapists in number of different settings including critical care and neo-intensive care units in hospitals, long-term care facilities, pulmonary rehabilitation, diagnostics and testing for pulmonary issues, and sleep medicine.
The important role that Respiratory Therapists play has never been as critical as for the year 2020. The emergence of COVID-19 as a respiratory illness has brought with it a tidal wave of individuals who are suffering from one of the most dangerous symptoms of the virus, difficulty breathing. When a patient comes into the hospital with breathing issues, it is the job of a Respiratory Therapist to assess the patients' oxygen requirements and next steps.  In serious cases, the expertise of a Respiratory Therapist requires them to deliver oxygen or treat the patient with a ventilator. The highly contagious nature of COVID-19 and the proximity required to administer treatment increases the risk to the Respiratory Therapist. Knowing this, it takes courage and bravery to help the sickest of the sick during this pandemic.
At Aveiro Sleep, COVID-19 has brought new challenges in the way we operate and service our patients. We now offer virtual care, curb-side pick-up of supplies, an online store, and increased measures of safety for in-person appointments. Harvey Schott, CEO of Aveiro Sleep acknowledges "We are particularly proud of our team and the professionalism of our own Respiratory Therapists. They have provided insight and knowledge to help us navigate through this unprecedented time, and have remained steadfast in their dedication to the care to our patients."
We would like to send a heart-filled thank you to all the Respiratory Therapists, in every setting that your skills are required. Thank you for your expertise, the time and money you spent on your education, your bravery, and your commitment to your patients and their well-being.
To learn more about about Respiratory Therapy visit The Canadian Society of Respiratory Therapists https://www.csrt.com/.
Aveiro Sleep provides Home Sleep Apnea Testing, CPAP therapy and support services catered to obstructive sleep apnea. Our local clinics allow us to test, treat, and support thousands of Albertans close to their homes.
Call now to speak to a Patient Success Coordinator 1-855-852-2989 or contact us through our online form.